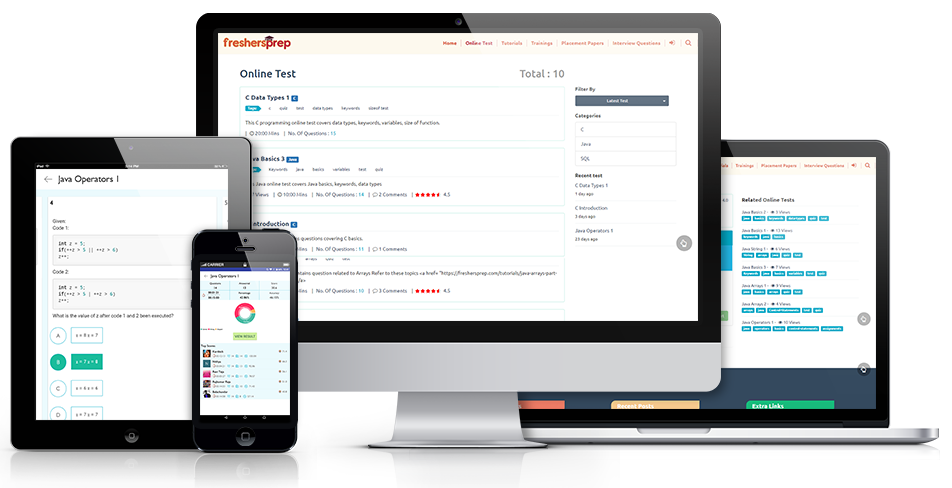 Online Tests
Tests and quizzes in various programming languages, tests in aptitude and verbal proficiency. The various formats of the tests like multiple choice, match the following, drag and drop etc. keep it interesting for you while also providing a real world experience. Some tests with time limit also enhance that real world interview experience. Tests are graded automatically and instant feedback provided to you, which should help in making you a better and successful interviewee.
Tutorials
FreshersPrep has comprehensive and easy to understand tutorials for various programming languages and technologies like Java, C, C++, SQL. The tutorials provide step-by-step explanations of complex concepts in formats like pictorial representation that is easy to understand, retain and remember.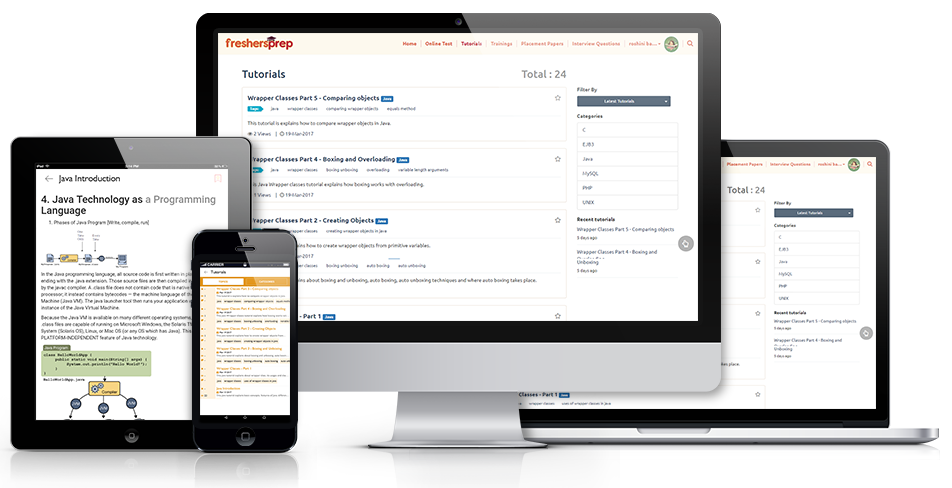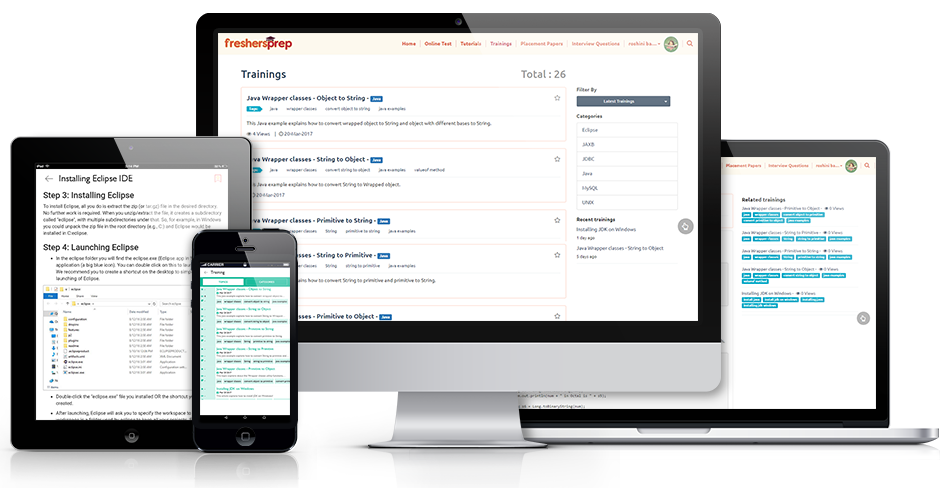 Training
Our training series picks the most commonly asked problems/questions in interviews and provides step by step implementations of the various solutions available. The training not only makes you proficient in the particular problem but also gives you the tools and ability to solve similar class of problems yourself.
Interview Question
Successfully cracking a job interview is similar to succeeding in sports, the more you practice the better you become and the greater the chances of succeeding. By practicing with our interview questions you will be well on your way to cracking that dream job interview of yours.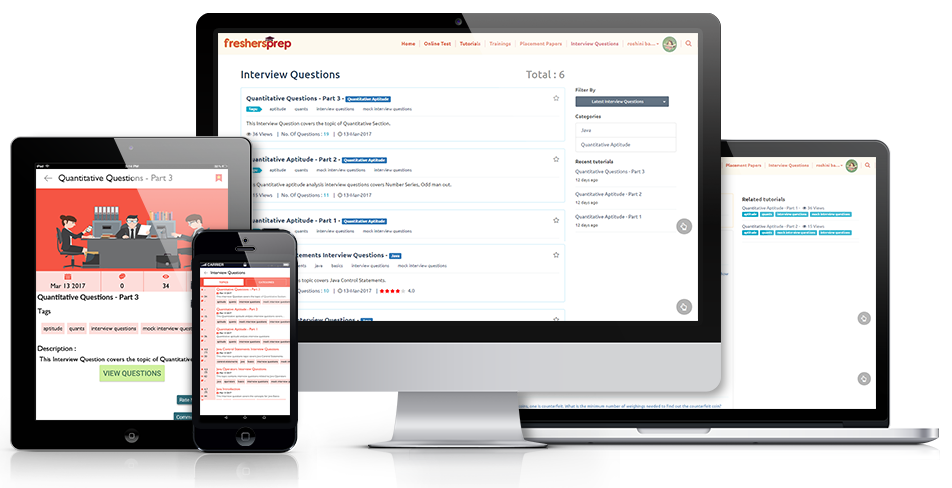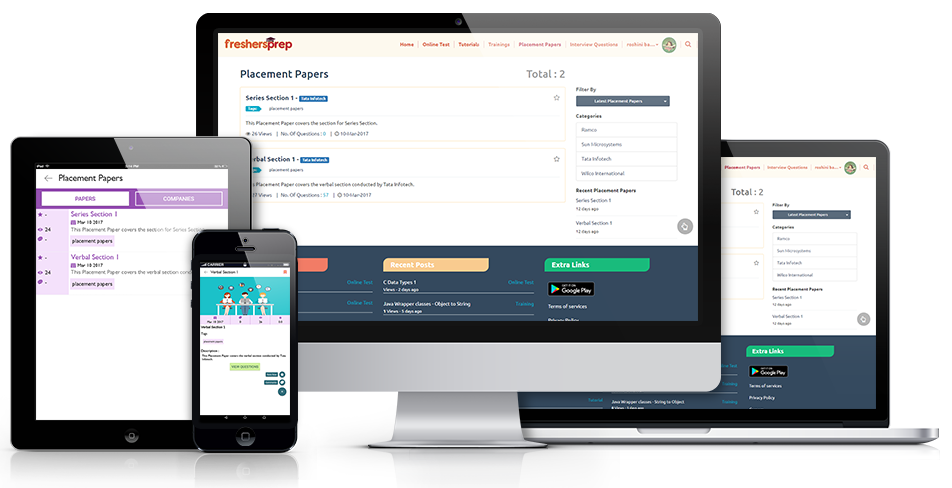 Placement Papers
Our community of user shared interview experiences will give you a leg up in understanding what the software industry expects in general, and what some companies expect in particular from candidates. This lets you focus on the areas that you will actually be tested and interviewed on, greatly enhancing your chances of success.